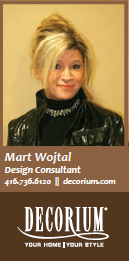 Today, more than ever, furniture not only has to look good but it has to be functional. Inthe same way that we must learn to multitask in our day-to-day life, our furniture must also "multitask". Our buyers have listened to the needs of our customers. The need for great looking, functional furniture is being addressed at Decorium. Home furnishing today must fulfill many needs.
First it has to look great! Fashion is important to every-one and you want your room to look its best.
Secondly it has to be practical. Your furniture must fill the needs of your day-to-day life.
Thirdly, it must provide storage for all of our "stuff" that we seem to need every-day in our rooms.
How about a bed that has a dresser for your clothes built right under your mattress? Maybe an ottoman that provides a place for you to rest your feet but also becomes a space to store magazines, DVD's, remotes, toys or anything else you have lying around? What about a beautiful armoire that when opened reveals a stunning bar to store your entire bar needs from bottles to glasses and much more!
One of my storage issues was where to put all of the hundreds of small toys that my children love to play with everyday? It needed to be something that looked great, wouldn't take away from the style of our room and unless you were told, you would never know that there were toys there. The toys also needed to be accessible to the kids whenever they wanted them.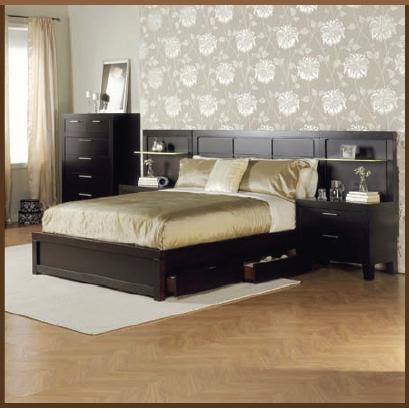 Our storage solution was a large leather storage ottoman. We also purchased small, inexpensive wicker baskets to place inside of the ottoman so the kids had somewhere to contain all of their toys within the ottoman. Talk about a multitasking piece! This ottoman serves as a footrest, extra seating, a toy box and a coffee table!
Visit Decorium with your decorating and storage issues. One of our Design Consultants will be glad to help you find your storage solutions.