The sofa is a piece of furniture which has to provide tremendous functionality as well as style. It sets the tone for style as well as comfort. Decorium has so many various styles to choose from, I can comfortably say that anyone can find what they need there. The fact that there are so many choices is what can make it so difficult to choose…here are a few tips to help your search.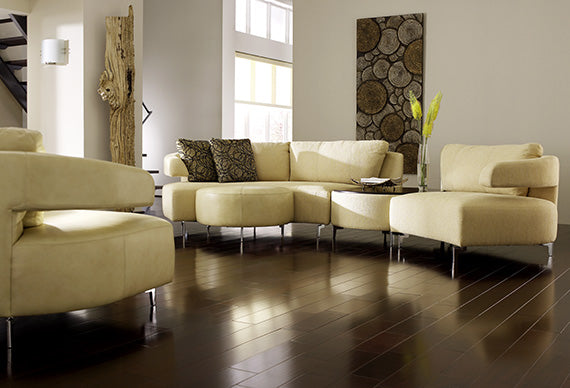 Consider your seating needs, will your sofa be occasionally used for entertaining or daily for lounging, snacking and the odd nap? For daily family use, make sure the sofa is deep enough, 37" to 40" is perfect for lounging.
The arm height and width can really change the personality of a sofa. If used for lounging and napping, the arm should not me much more than 6" higher than the seat in order to rest your neck. A higher arm tends to look more formal. I like to consider the fact that people like to sit on the arm once in a while…a 6" to 10 " arm acts as that added perch when entertaining.
Pick your fabric carefully, it will determine the longevity of the look of your sofa. The Wyzenbeek method calculates and evaluates fabric strength. Anything more than 30,000 double rubs qualifies as commercial grade and will suffice for the average busy family.
Consider a Sectional in a small space, it will yield the most seating for the smallest footprint.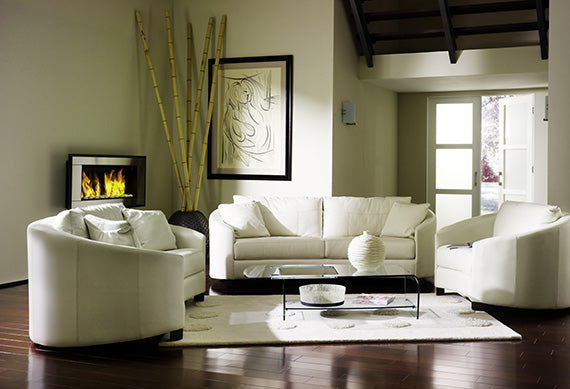 Your sofa can come with a full sized mattress, perfect for condo-living.
I usually choose solid or simply textured fabric for the sofa with pillows which provide pattern, this ensures longevity for a piece of furniture which can cost an average of $2k to $3k for a very well done, quality piece.
I like upgrading my seat cushions to foam core with Dacron and down wrap whenever available by the supplier, this gives the best of both worlds, firm seats which last a long time and bounce back to look good, while providing a soft look and surface give for comfort.
One last very important tip…don't just look at it when purchasing…sit in it..you will know right away if you are sitting in the sofa which fits you and your lifestyle.
Written by: Toronto Designer Evelyn Eshun WWW.EVELYNESHUN.COM